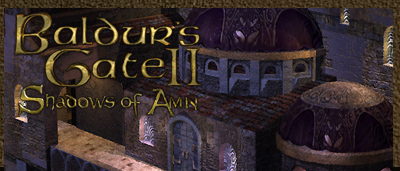 The Ironworks
Baldurs Gate II Walkthrough
Chapter 4-7 Written by Written by Dan Simpson
(All Maps By Ironworks)


Chapter One
You start off Escaping Irenicus' Prison, from there, you'll
visit Waukeen's Promenade and Begin the hunt.

Chapter Two
As you're on your hunt, you'll visit The Slums, and the Slave infested Copper Coronet. Then tromping through the Sewers and the Evil De'Arnise Hold!

Chapter Three
You'll be requiring the deadly Shadow Thieves help to aid on your hunt, you'll visit the Docks, A Spooky Graveyard and if you can find it, a Bonus Dungeon!

Chapter Four
By Dan Simpson
You'll venture to the beautiful Brynnlaw and its Asylum as well as its Massive Dungeon! Then you'll enter Irenicus' new hiding spot- his Prison and Lab.

Chapter Five
By Dan Simpson
You enter the feuding city of Sahuagin City, a rather large one too, then, its to the area many have waited for most of all- The Underdark, Home of the Drow! Visiting their Underdark cities of Ust'Natha and more. You'll also find Kuo-Toan City, Home of the Amphibian Kua-Toa! Then off to the Beholder Lair, and the Mind Flayer Dungeons!

Chapter Six
By Dan Simpson
Leaving the Underdark, you enter the City of Rynn Lanthorn, where you'll meet a few familiar friends- Drizzt & Crew! You'll find Bodhi's Dungeon and travel into the Tethyr forest
Chapter Seven
By Dan Simpson
Nearing the End, you'll visit some really awesome locales, including Suldanesslar- The Elven City & its Underland Maps. And to top it ALL off, you pay a visit to the Nine Hells!


© 2019 The Great Escape Studios & Ironworks Gaming All Rights Reserved
Email comments or questions to the Webmaster
Terms under which this Service is Provided to you.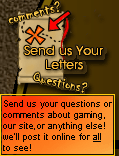 NWN MASSIVE Hakpak Much like the CEP hakpak collection, 'Massive v1.02' is even larger than CEP, adds totally custom items, tilesets, monsters, icons, placeables and 1000's of other things.

Not only does Massive v1.02 have all the best from the custom content Authors, there are tons of custom content created by Ironworks. You will only see this custom content in Massive! Always up-to-date, and created for the Ironworks NWN PW Mod online, called "Escape from Undermountain".
Online since 2002!

---
Remember to visit the Forums for the latest news and information on today's CRPG's!