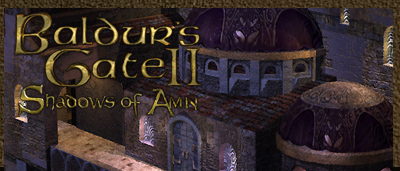 Choose one of the Areas below for Hints and Tips
or the Complete Walkthrough.

Updated on 06|13|2003

Tips & Strategies Sent in by You
Check this area out first, all the tips and battle strategies
have been sent in by you guys! Many of you have sent in so many killer tips, and battle strategies for all areas in Baldurs Gate II, Keep 'em coming!

Remember, if you have a cool tip, Email it to us, and we'll add it to the page with credit to you!
Complete Walkthrough
We have one of the best Walkthroughs on the net, with extremely detailed step by step info, with nice, sharp maps with locations of enemies, special items, and quest location triggers. We're working on finishing up Chapter 3 now, and the others will follow.

© 2019 The Great Escape Studios & Ironworks Gaming All Rights Reserved
Email comments or questions to the Webmaster
Terms under which this Service is Provided to you.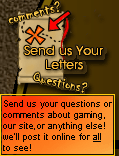 NWN MASSIVE Hakpak Much like the CEP hakpak collection, 'Massive v1.02' is even larger than CEP, adds totally custom items, tilesets, monsters, icons, placeables and 1000's of other things.

Not only does Massive v1.02 have all the best from the custom content Authors, there are tons of custom content created by Ironworks. You will only see this custom content in Massive! Always up-to-date, and created for the Ironworks NWN PW Mod online, called "Escape from Undermountain".
Online since 2002!

---
Remember to visit the Forums for the latest news and information on today's CRPG's!