The Ironworks
Icewind Dale Walkthrough v1.7

Prologue
This covers the Intro to the game, Easthaven and Kuldahar Pass. There isn't much to be done here besides buy supplies, Armor, Weapons and run a few errands. Its a quick start to the game.


Chapter One
This Chapter includes the areas Kuldahar, and the dark and evil undead area Vale of Shadows - a very large, and hard area to complete. And last is the Temple of the Forgotten God.

Chapter Two
This Chapter includes just the Dragon's Eye area, don't think this is small though, its VERY large, and many monsters are extremely tough in this Chapter to defeat.

Chapter Three
This Chapter is centered around the Severed Hand its a huge Tower with many levels and some of the more tough battles in the game are here. The Astrolab pieces are all located in this area as well.

Chapter Four
The Huge area known as Dorn's Deep, a massive Dungeon that has so many areas its crazy. Lots of tough fights here also. Lots of magical Items to be found as well.

Chapter Five
The Icy area known as Wyrm's Tooth. Lots of Giants here and many Ice Salamanders as well. Magical Items galore as well. Have protection from cold memorized for this Chapter!

Chapter Six (Final)
The final Chapter, Lower Dorns Deep and back to
another area that is familiar to you for the final showdown with the evil mastermind.


© 2019 The Great Escape Studios & Ironworks Gaming All Rights Reserved
Email comments or questions to the Webmaster
Terms under which this Service is Provided to you.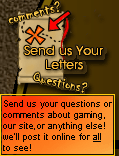 NWN MASSIVE Hakpak Much like the CEP hakpak collection, 'Massive v1.02' is even larger than CEP, adds totally custom items, tilesets, monsters, icons, placeables and 1000's of other things.

Not only does Massive v1.02 have all the best from the custom content Authors, there are tons of custom content created by Ironworks. You will only see this custom content in Massive! Always up-to-date, and created for the Ironworks NWN PW Mod online, called "Escape from Undermountain".
Online since 2002!

---
Remember to visit the Forums for the latest news and information on today's CRPG's!